BL2847i BL2847 B2847M OD Diameter 28mm Small Inner Rotor Brushless DC BLDC Motor -Typical Application
Communication Device: Antenna RCU
Automobile Parts: Micro Pump, Switcher
Home Application: White Goods, Small Appliance, Kitchen Appliance,
Smart Home, Micro Actuate
Medical Apparatus: Medical Pump, Liquid Pump, Gas Pump
Industry Equipment: Micro Pump, Micro Valve, Instrument, Meter
Business Equipment: Scanner, Cash Register
Personal Care: Skin Care, Beauty Apparatus
Characteristic: CW & CCW, Signal function available, Locked rotor protection, Stepless speed regulation, Low noise, Low EMI, Long life 3000-30000hrs
3v 5v 6v 12v 28mm Diameter 5000rpm 2847 BLDC Motor
Specifications:

Size: Ø28.0* 47.0mm

Built-in driver (built-in driver Controller with hall sensor)

PWM pulse wide speed range

Clockwise/counter-clockwise rotation

FG speed feedback signal

Low EMC

Low noise

Long life: 20000hrs Min.

Over-current protection

Over-voltage protection

Under-voltage protection

OEM and ODM orders are welcome

The design can be customized
OD 28mm inner rotor small bldc brushless dc motor has a family of BL2838i, BL2847i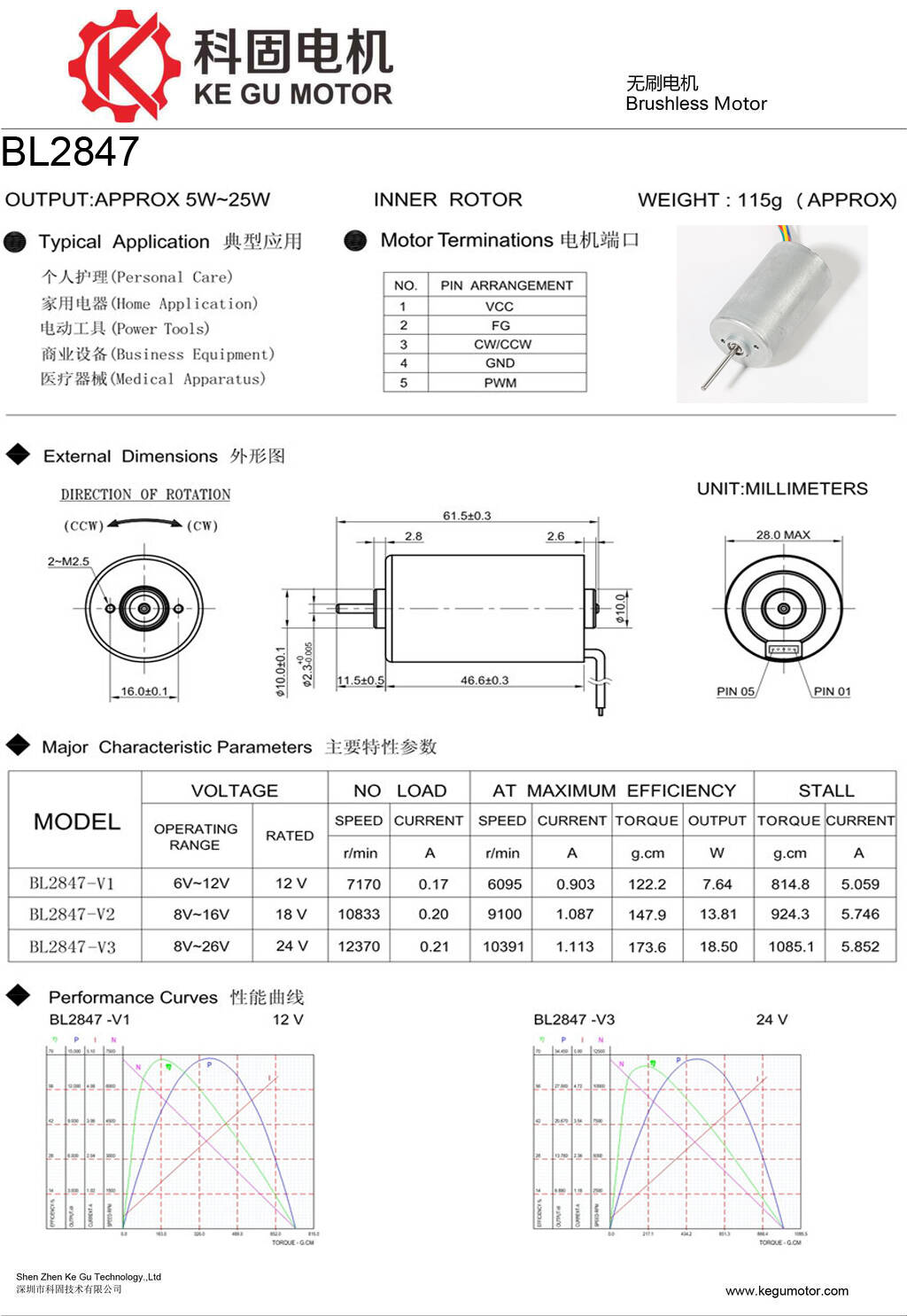 Notice: Data in this typical specification sheet are for other certain customer. Voltage, rated torque, speed, current, power and shaft extension feature & dimension can be changed to meet customer specific requirement.